Precision Technology and Engineering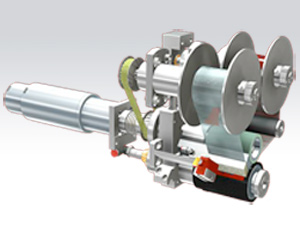 GWK Precision Technology builds laboratory equipment for food analysis, clinical diagnostics and medical technologies, considering the market specific regulatory requirements. Furthermore GWK builds special machines and we are specialized in automation for production facilities. In addition, we offer tools and interfaces for the modification of production equipment. In order to secure the quality within manufacturing processes, we equip production plants with measuring instrumentation.
Based in Munich-Germany we are a team of specialists and serve industries since 1991. Our foremost goal is customer satisfaction and delivery on time of equipment and contract manufacturing (engineering, machining, surface treatment, assembly, test, documentation and certification of equipment). We provide special know-how in technical fields (precision mechanics, optics, image processing, sensors, microfluidics, cutting techniques, lateral flow, 3D-prototyping) and system techniques (automation, handing, electronics and machine control) as well as the certification of equipment and production systems.